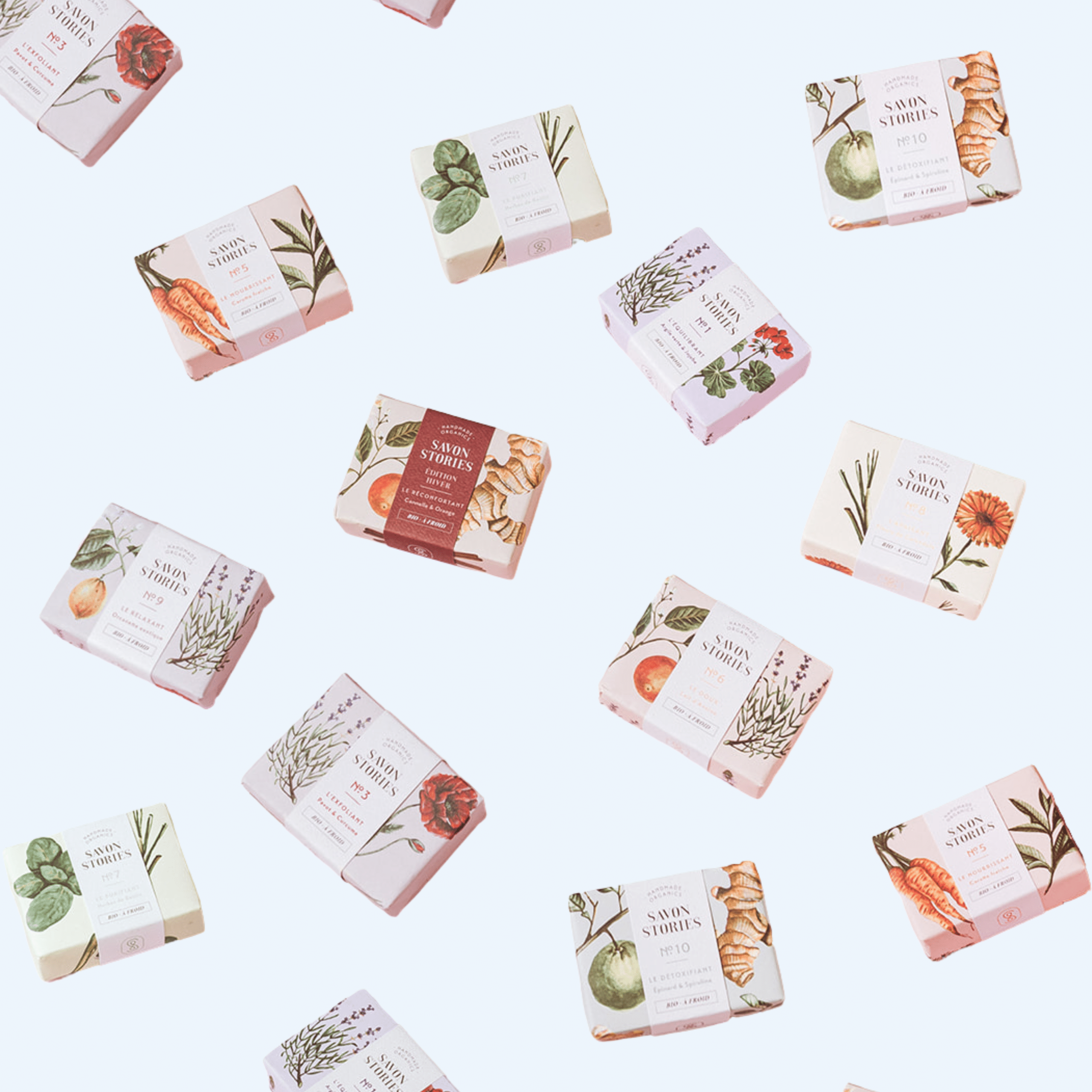 5 soaps purchased = 1 offered
Need an effective multi-use organic soap that doesn't dry out your skin? Then this bread is exactly what you need. It is perfect for cleansing all skin types, even the most sensitive without drying it out, regardless of the frequency of use – and yes (like all our soaps) it is suitable for facial cleansing! We suggest you choose the 6 references of your choice just below. 5 soaps purchased, the sixth is free!
J'adore !!
Savons au top: vegan, compo clean, parfums/senteurs au top. Agréables à utiliser, peau nette et propre sans tiraillements. J'en ai acheté pas mal et offert plusieurs. Je racheteraj avec plaisir !!
Absolument parfaits
Toute la famille est définitivement passée aux savons solides grâce à Savon Stories !
Des compos clean et des savons avec des odeurs sublimes.
Notre fournisseur officiel désormais ! ❤️
Lot savon
Un pure bijoux ils ont pris place dans notre nouvelle de bain ça sent divinement bon je me lave les mains avec tout les jours