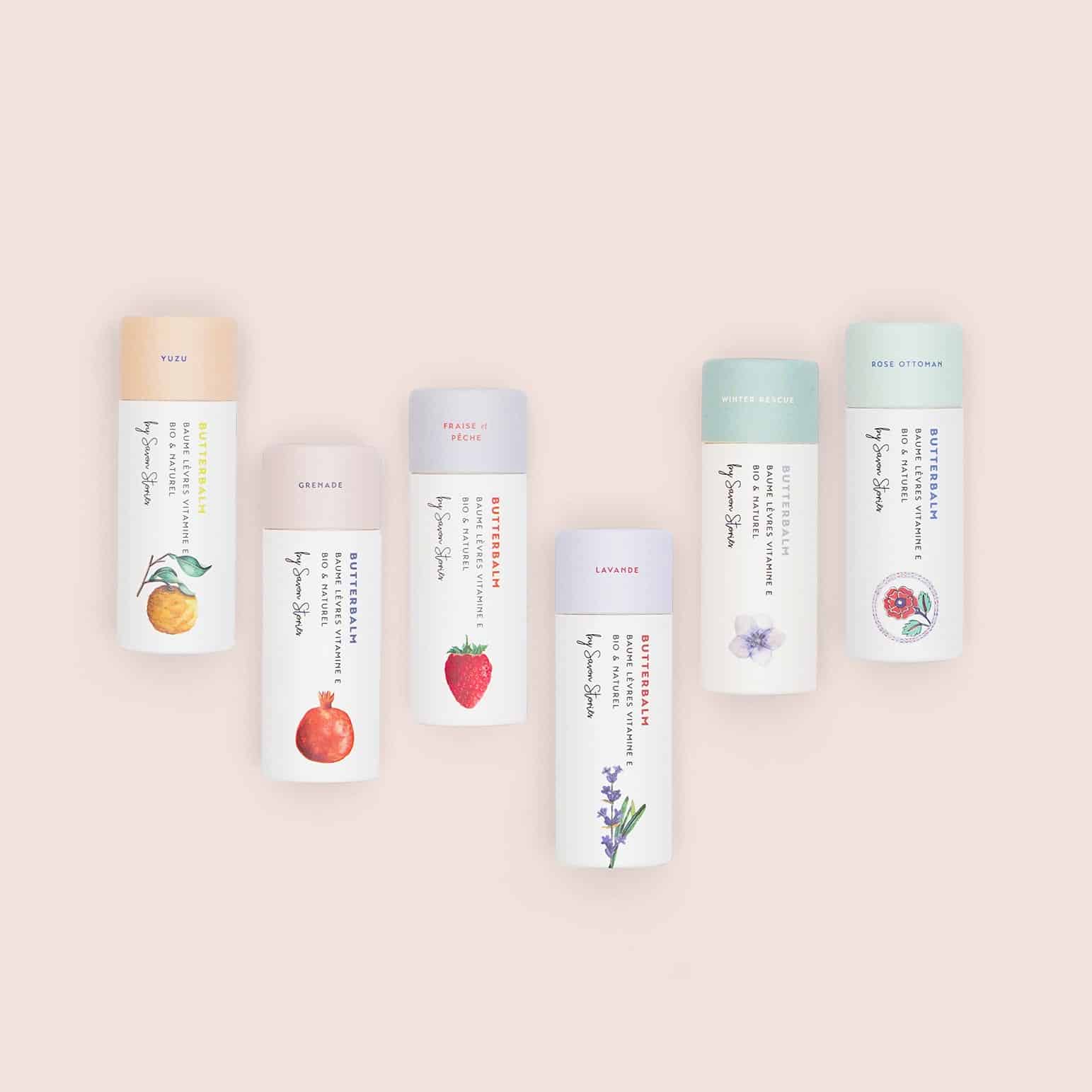 SOS chapped lips? Are you tired of reapplying your lip balm every 15min without results? Need something stronger that nourishes and protects your lips longer? Do not search anymore! Here it is: our super concentrated lip balm – a powerful blend of butters, oils and wax. Made entirely from delicious organic and edible ingredients. Yes, edible which means that if you swallow it (for example while eating), you risk absolutely nothing. Its light formula is specially designed to penetrate the lips and nourish them deeply to prevent chapping and inflammation from setting in. Thanks to its high concentration of vitamin E extracted in a unique way, your lips will also be protected against these famous free radicals which dry out your lips! And if you can't choose between shine or matte, this balm is the ideal compromise. And at 10g (yes, I know 10g isn't a lot, but it's more than average for a lip balm) it will last a lot longer than you think. ✓ Aroma : calming essential oils of sandalwood, frankincense and yuzu. ✓ Organic and edible ingredients only (100% safe if ingested). ✓ Long-lasting hydration. ✓ Nourishes and repairs in depth. ✓ Vegan, cruelty free & palm free. ✓ Biodegradable balm and packaging = good for the planet.
Le rêve des lèvres gercées
Un must pour les lèvres abimées, en particulier l'hiver.
Il sent bon, la texture est agréable, et la tenue est suffisamment longue. Je recommande !
Efficace et clean
Un baume qui coche toutes les cases:
Formule clean et stable, très efficace pour protéger et soulagera les lèvres, conditionnement recyclable, odeur fraîche / épicée. Une réussite !
Bio, comestible, hydration longue durée
Fabriqué a partir d'ingrédients BIO et comestibles. Nourrit et répare les lèvres en profondeur. Protège environ pendant 3 à 4 heures. Hydratation longue durée. Empêche les gerçures et les irritations.
Le tout 100% biodégradable