FREE DELIVERY IN FRANCE FROM 50€ OF PURCHASE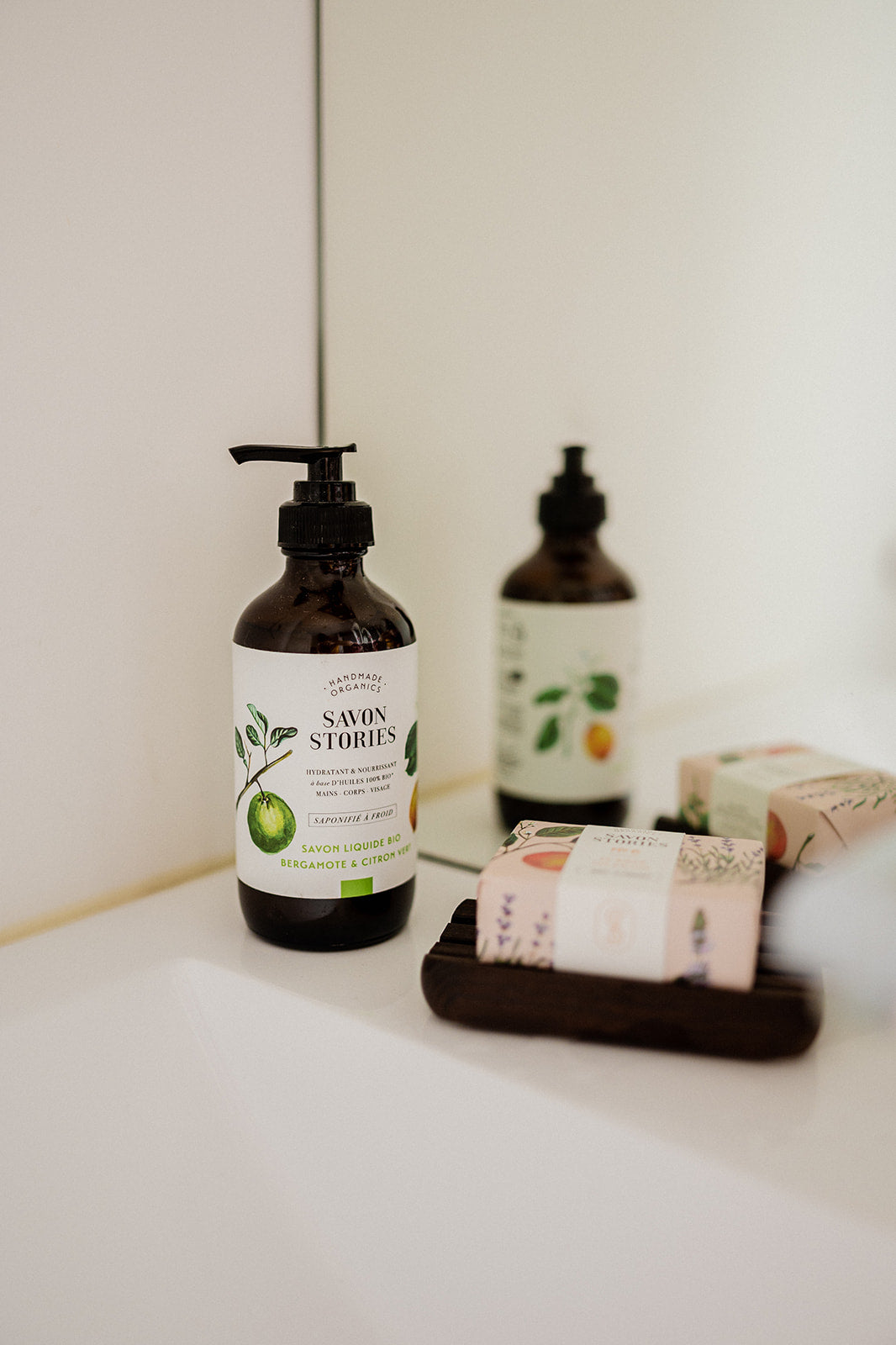 What do we do ?
We are artisans of organic skin care and well-being.
Our goal is simply to manufacture the highest quality remedies and nutritional care for you.
PRODUCTS CONCENTRATED IN ACTIVE
We only use organic ingredients. Organic plants contain more vitamins and nutrients, which means that your skin gets everything the plant has to offer.
French artisanal production
We do this through a clever synergy of the highest quality ingredients, and careful craftsmanship – all done in-house at our mill in Provence.
YOU ARE SATISFIED OR REIMBURSED
At Savon Stories, if you are not satisfied with our care, we promise to refund your order in full.
Real reviews by real customers
CHARLOTTE
⭐️⭐️⭐️⭐️⭐️
"It is very difficult to find a lip balm with a healthy composition and Savon Stories has largely won the bet by offering a 100% natural product, which works very well, I put it twice a day which is more than enough and it does not leave greasy lips."
Emily
⭐️⭐️⭐️⭐️⭐️
"It's a soap that has been part of my weekly routine for a few years now, it has really helped regulate the sebum in my skin and nourish it deeply. What I like about Savon Stories soaps is above all their 100% natural and organic compositions but also the fact that the soaps are not tested on animals "
LOLA
⭐️⭐️⭐️⭐️⭐️
"It's a dry shampoo that is suitable for all hair types, with 100% of the ingredients being of natural origin. The packaging is really very practical to slip into a bag to go to the gym for example. Unlike other chemical dry shampoos, the smell of this one is super nice. For me, it's flawless."